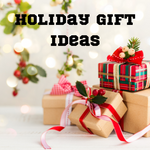 Have you ever had to try and buy a gift for someone that is difficult to buy for? Well, if that person happens to love coffee, we have a few ideas for you. This holiday season, Cherry Blend Coffee Roasters is offering a 10% holiday discount on any purchase over $50. To make life easy for those looking to give a gift to a coffee lover, we took some time to put together a few packages that are sure to really light up someone's world. 
"The Essentials" Package 1: Steel Toe + Coffee
This package provides the essentials for any coffee lover. The BruTrek 20oz Steel Toe 3.0 coffee press is a simple and efficient mug. It's meant to brew a perfect french pressed cup of coffee wherever and whenever. Similar in construction to all of our other products, this ultra-durable, double-wall, vacuum-insulated, stainless steel mug is outfitted with a spill-proof, locking lid.
We've included a sample pack in this package so you can guarantee that the person enjoying your gift will not run out of delicious coffee to fill up their cup. With over 14 different coffees sourced from around the world and roasted to perfection, the sample pack is a tasty journey through different cultures. All from the comfort of your home.
"The Coffee Connoisseur" Package 2: Airscape + Spoon + Honey
This package adds all of the little extras that make trying a new coffee an experience. Starting with our sample pack, you get 14 individual bags of coffee from around the world. Ranging from single origin coffee's like our Brazil or Columbia - to blends like our Coffee Just For the Holidays. 
The second item included in this package is the BruTrek Airscape. This container utilized a two way valve to push unnecessary air out of the container and seal in freshness of whatever you choose to store. It's perfect for anything from coffee to granola. 

Finally, we included a pair of the Ethoz Glass Cups. These tasteful, yet durable, cups feature double-wall insulation to keep your drink at its proper temperature. Easy to hold with a smooth, rounded lip, these crystalline cups – made from borosilicate glass – provide a seamless drinking experience through and through. These really add the next layer of awesome to any coffee drinking experience.
"The Blue Collar Bundle" Package 3: 
Every morning they wake up, start up a pot of coffee while they jump in the shower, and get a big mug poured for on the road. This package was specifically designed for those day in and day out workers that are no stranger to long days out in the elements. 

The BruTrek BaseCamp is truly allows you to up your coffee game, without sacrificing the amount of coffee you need to make it through the day. This 32oz beast of a mug will keep their coffee hot for their entire shift, and utilizes the BruTrek French Press technology to make sure that each cup of coffee is delicious - every time. 

If your coffee lover has had a routine for years, sometimes buying them a big bag of something they've never tried before can be hard. That's why we recommend starting with our sample pack. You'll get 14 individual bags of coffee from around the world. Ranging from single origin coffee's like our Guatemala and Costa Rica beans - to blends like our Balanced Bean.
"I Have a Mug" Package 4:
Ok, so you've been reading through these, and you're thinking "I really want to buy some cool coffee gadgets, but I know they already have a mug they love!" Don't worry, we have a solution for you.
When you're on the move, it can be hard to have all of the comforts of home. Especially if you're hiking, backpacking, or hunting during the colder months of the year. This package is dedicated to the adventerous ones among us.

The BruTrek Collapseable Pourover highlights the nuances of your favorite coffee grounds while enjoying the great outdoors. The compact design is housed in an easy-to-store wax bag and comes with a custom reusable coffee sock to reduce the single-use waste of paper coffee filters. BruTrek collaborated with CoffeeSock on reusable organic cotton filters for the Pour Over. Two CoffeeSock filters last about one year and replace approximately 500 paper filters

The BruTrek CarGo Can storage container utilizes AirScape technology to keep your dry goods fresh today, fresh tomorrow. The patented inner lid pushes out CO2 and Oxygen, which is the leading cause of stale dry goods. Take the CarGo Can on your next trail run with some energy gummies or on your next camping trip with some granola, or with you overlanding for your coffee grounds.
At Cherry Blend Coffee Roasters, we're proud to be a family owned and operated coffee roasting company in the great state of Ohio. This holiday season, give your special someone the gift of caffeine and caffeine accessories. We're working hard each and every day to make sure every bean that leaves our building is roasted to perfection and are wishing you a Happy Holidays this season!